Death sentence on OFW meted out by Malaysian court under appeal
By
Jerome Aning
Philippine Daily Inquirer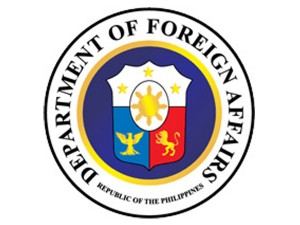 MANILA, Philippines–The Philippine Embassy in Malaysia on Friday said that the death penalty imposed on a Filipino woman for drug trafficking by a Kuala Lumpur court was on appeal and that the sentence would not be carried out anytime soon.
The Shah Alam High Court meted the death penalty on the Filipino on Sept. 28 after finding her guilty of trafficking 800 grams of heroin and morphine. Attending the sentencing were court-appointed counsel and two Embassy representatives.
"Her defense counsel filed a notice of appeal before the Malaysian Court of Appeal right after the sentence was imposed by the lower court. Appeal proceedings in Malaysia generally take some two years or even more. Even after a guilty verdict is handed down at that level, the case can be elevated to the Federal Court.
In the event that the Federal Court will uphold the capital punishment conviction, an application for an executive clemency will be undertaken," consul general Medardo Macaraig said in a statement.
The consul added that the embassy "is not leaving any stone unturned in providing assistance to her."
Macaraig said the Filipino woman was represented by legal counsel during the criminal trial, and embassy representatives attended her hearings right from the start and have been visiting her in jail.
She said the embassy was also in "constant communication" with the convict's family through the Department of Foreign Affairs' Office of the Undersecretary for Migrant Workers' Affairs.
"We still have a long way to go. There is much room for hope," he added.
The Filipino was apprehended on 28 March 2010 at the Kuala Lumpur International Airport en route to Vietnam by Malaysian authorities where a bag containing heroin and morphine was seized from her.
She was tried by the high court in Shah Alam, the capital of the Malaysian state of Selangor where the KLIA is located.
During her trial, she claimed that the bag was given to her by a Nigerian on the way to the airport, who is a friend of an acquaintance she met in Malaysia.
When she was apprehended, two agents from the Philippine Drug Enforcement Agency also interviewed her, Macaraig said.